About the club
The IOWMCC is the Isle of Wight Motorcycle club. We are affilated with the ACU and all our events are run under their sporting code. We are based on the Isle of Wight in the South of England and are a trials only club aiming to run regular events.
We are a friendly, local club and run for the benefit of the members and local trials.
We run a Summer Championship and a Winter Championship. We also host an annual open two day trial in April, and have also run Youth and Ladies' national trials.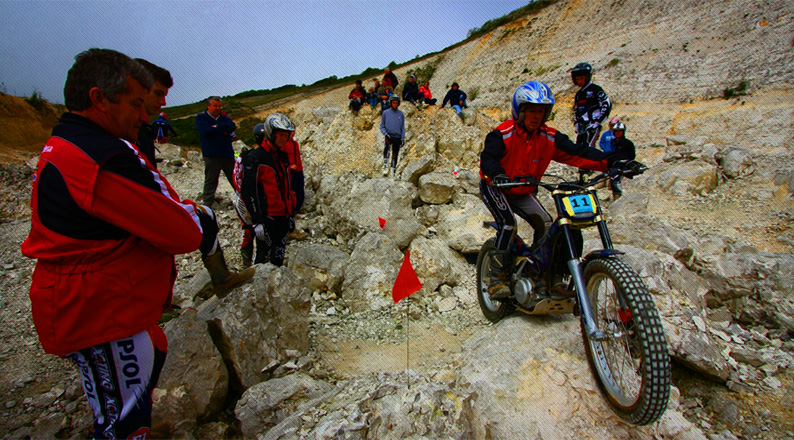 We encourage Youth and Novice riders by providing suitable routes for all abilities, from Youth D through to Expert. We also run an 'E' route for beginners.
Spectators are always welcome and we are grateful for people getting involved and helping out with observing the sections, administrative jobs and clearing up at the end of the day.
We are lucky on the Island to have available to the club a large variety of venues, with very obliging landowners, which we very much appreciate. If anybody has any land they think may be suitable then get in contact with us and we'll come and have a look, as new venues are always appreciated.